U visas are a little known benefit for many unauthorized immigrants. It provides a route to U.S. lawful permanent resident status if you happen to be the victim of certain violent crimes, including crimes of domestic violence. If you want to seek asylum in Philadelphia, consult an immigration attorney for specifics on these types of claims.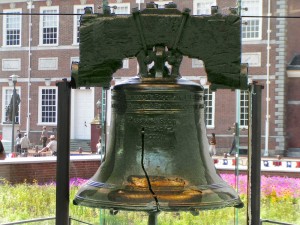 U visas are technically, most of the time, not visas at all. It is a lawful nonimmigrant status usually granted to individuals already present in the United States, rather than granted abroad with the issuance of an actual visa. This status is NOT permanent resident status, a.k.a. the green card. But it does grant you permission to remain in Philadelphia, or elsewhere in the United States, lawfully with permission to work, for up to three years. At the end of that three years, assuming you have not done anything unlawful in the meantime, you can adjust your status to that of permanent resident. For a more detailed listing of U eligibility criteria, USCIS provides this information. An immigration attorney can also help with determining eligibility.
This U nonimmigrant status is only granted to up to 10,000 unauthorized immigrants per year. The 2014 quota was actually reached in December 2013, according to the U.S. Citizenship and Immigration Services ("USCIS"), which is only about two and half months into the federal fiscal year, which begins on October 1st. This is because immigrant advocates are doing a better and better job of informing eligible immigrant victims of crime about this benefit and filing the application. Applications that do not make the cut-off in the year filed are held over until the quota re-opens in the next fiscal year. To ensure that your application process proceeds properly, you should work closely with an immigration attorney in Philadelphia.
The U nonimmigrant status was created to help immigrant victims of crime, especially victims of domestic violence, and to encourage such victims to come forth to report the crime and to cooperate in the investigation and prosecution of the crime. In addition to the victim reporting and helping to prosecute the crime, a law enforcement agency must sign off on a formal certification of the victim's helpfulness. Without this law enforcement certification, the U visa application cannot move forth. It is thus an indispensable condition of eligibility, and in some cases, the bulk of the work in applying for U status is finding a law enforcement agency willing to sign off on the certification.
Help from an immigration attorney is necessary because not all law enforcement agencies are aware of what U nonimmigrant status is, or the policy considerations behind it. The personnel at such agencies may be wary of signing off on a form that they are not familiar with, in case it might come back later to bite them. Or, in some cases, the leadership or personnel at these law enforcement agencies are anti-immigrant and simply do not want to help unauthorized immigrants, even those who are victims of crimes and are willing to come forth. In the first instance, it is important to provide background information on why the U nonimmigrant status was enacted and to show that signing off on the certification does not have negative repercussions for the law enforcement agency. In the second, if one's powers of persuasion do not work in changing an anti-immigrant attitude, then it is time to think creatively and look around for another law enforcement agency with jurisdiction over the crime.
A U visa is a valuable tool for victims of crime to use in obtaining a lawful status in the U.S. It creates a benefit from an awful situation where an immigrant was physically harmed or threatened with physical harm. If you know anyone who experienced this, or even certain relatives of U.S. citizen victims where it is the relative who seeks lawful immigration status, we can help evaluate whether a U visa application is viable. Contact an immigration attorney at Tran Law Associates in Philadelphia. Call us at (215) 690-1933 to discuss your specific situation.
Tags: Attorney, domestic abuse, domestic violence, immigrant victims of crime, immigration, law enforcement certification, Lawyer, Liberty, Pennsylvania, Philadelphia, U nonimmigrant status, U visa, U.S., Uvisa, violent crime, visa